Members Only
---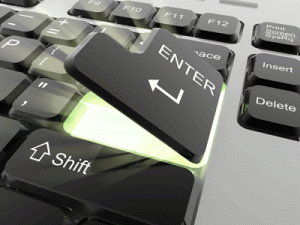 Our members enjoy a private Members Only section that includes all the forms you need to manage your practice. From intake and exam forms to a complete HIPAA Implementation Package you can save many hours and hundeds of dollars just with these forms alone. In addition to office forms and the HIPAA program our members also enjoy other free services and products along with their membership.
ChiroFutures Members: You were sent a link to set up your members Only Registration when you joined. If you did not register just e-mail or call us: help@chirofutures.com
ChiroFutures Members – Click here to enter!
Forms & Documentation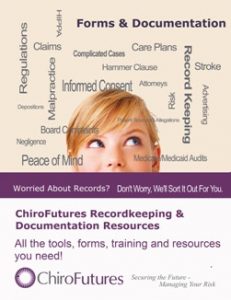 HIPAA Implementation Package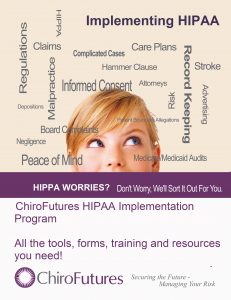 Phone Consultations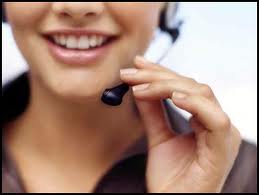 One of our many Members Benefits is your access to help, advice, and guidance regarding your practice and risk management. Just call our 800 number and our Team will get you in touch with the best person to answer your questions. 1.800.219.9090