Matthew McCoy DC, MPH - CEO & Co-Founder
---
A researcher, academic, lecturer and author, Dr. McCoy has 30 years of clinical experience having practiced in New York, Florida, Washington, Georgia and Russia.
He was the owner and Director of one of the first integrative health care centers in South Florida. He received his undergraduate degree in Organizational Management from Covenant College, a Doctor of Chiropractic degree from Life University and a Masters of Public Health from Emory University specializing in Health Outcomes.
Dr. McCoy has an active research agenda; his current areas of interests include health outcomes research, pediatric research, prevention of chronic, lifestyle-related diseases, personal health autonomy, and outcomes measurement in health care. He has been actively engaged in health policy for over a decade and has been involved in evidence based guideline development and best practices initiatives since the early 1990's.
Dr. McCoy is a Member of the Board of Trustees of Sherman College of Chiropractic and was previously a Professor at Life University where he taught for 18 years. Dr. McCoy has also taught post graduate and continuing education courses for chiropractors on a regular basis over the past 25 years. Dr. McCoy is presently Editor & Publisher of the Journal of Pediatric, Maternal and Family Health – Chiropractic, Annals of Vertebral Subluxation Research, Journal of Upper Cervical Chiropractic Research and the Journal of Philosophy, Principles and Practice of Chiropractic.
Prior to founding ChiroFutures Dr. McCoy worked as an expert witness and consultant defending chiropractors in insurance reviews, malpractice cases and regulatory board actions for 30 years.  
---
Anthony Carrino DC, FICPA - President & Co-Founder
---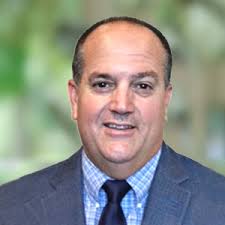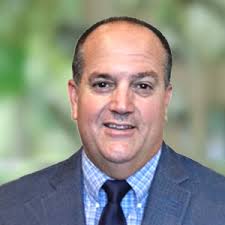 Dr. Anthony Carrino is a 1989 graduate of Life University in Marietta, Georgia. Since 1990 he has been the clinic director of the Chiropractic Family Wellness Centre in West Islip, New York.
Over his 30 years of private practice Dr. Carrino has established a successful working model for the transitioning of patients of all ages towards the concept of proactive chiropractic wellness care. His focus on patient education, lifestyle modification and true disease prevention has provided thousands of patients with a thorough understanding and foundation of natural healing and self-responsible living.
Dr. Carrino is presently an instructor for post-graduate education at the Cleveland School of Chiropractic, Life University, North Western Health Sciences University and Parker School of Chiropractic.
Dr. Carrino is the immediate past President of the International Chiropractic Pediatric Association (ICPA) a position he held since 2005. His relationship with the ICPA goes back to its inception in 1993 when he was selected by the organization's founder, Dr. Larry Webster, to serve on the initial board of directors, a position he continues to hold today.
In addition to running a full-time practice, lecturing in 15 US cities and 5 countries, Dr. Carrino has also served as an expert witness for numerous malpractice cases.
---
Our Carrier

Great Divide Insurance Company, Admiral Insurance, and Nautilus Insurance Company – member insurance companies of W.R. Berkley Corporation, are rated A+ (Superior) by A.M. Best Company. Our carriers have built reputations as a strong underwriting companies and respected industry leaders. The vision is to achieve superior underwriting results leading to a stable, consistent, and financially secure company for its policyholders. W. R. Berkley Corporation is recognized as one of the most respected names in the property casualty insurance industry.
W.R. Berkley Corporation, founded in 1967, is one of the nation's premier commercial lines property casualty insurance providers. Each of the operating units in the Berkley group handles a niche market which allows a deeper development of skills and understanding to master their respective market. Over the past 50+ years, the Company has achieved an outstanding record of consistently providing insurance products and services that meet the needs of its customers. To learn more about W.R. Berkley Corporation, please visit their website at www.wrberkley.com.
Our Program Administrator

Our administrator, Sonoran National Insurance Group, combines more than 150 years of experience in the insurance industry and is licensed in all 50 states. The Sonoran team includes specialists in medical malpractice underwriting, operations management and policyholder service.
Teresa Quale, CPCU, CIC is the Executive Director. She understands that the Chiropractic profession is unique in healthcare. "Securing insurance is about peace of mind, and it's about people – your people and our people working together to protect what's important to you and your practice" says Ms. Quale. Sonoran is dedicated to taking away the worry and other obstacles that can hinder you in your practice. As the program manager, they will deliver your policy protection accurately, efficiently and with a smile.